Leadership is a skill of an individual by which he can influence people to do a particular task by instilling motivation and guiding them through the way till the task is completed. It is an important element of directing process. It is process which will bring change in behaviour of employees who may be indifferent to the tasks and may not put their efforts to the maximum and may sometimes put the efforts in a wrong direction. Guidance and good interpersonal relationships are very important for an organization's peaceful environment.
There is major difference between a leader and a manager. Leader is a person who works with the followers and manager is a person who makes other people work for him. In an organization, there is need for a person who is both a leader and a manager so that the organization is successful one.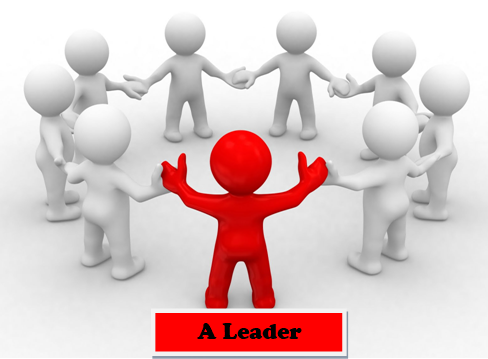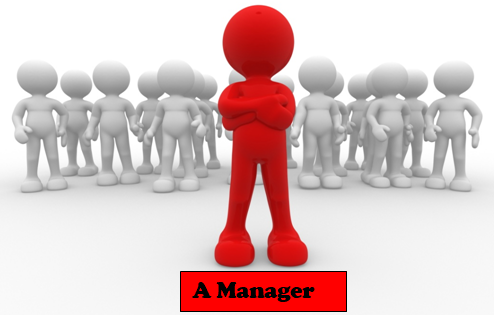 Features of leadership
Leadership is a quality of an individual to guide and influence people to work in right direction.
A leader will have good interpersonal relationship with the followers.
Leadership is a continuous process which helps in achievement of objectives.
Leadership is a process which brings about change in follower's behaviour and makes it productive.
Importance of leadership
Leadership benefits an organization in many ways:
Good interpersonal relationship: a good leader will maintain congenial and good interpersonal relationship with the followers and thus help them in achieving their targets by motivating, guiding, encouraging and supporting them.
Influences the behaviour: people in an organization may not always be willing to perform their best. There are days when they feel low on energy and lack motivation. Leader will help them in turning this negative behaviour into positive one and thus ultimately help the organization.
Reduce resistance for change: people everywhere are reluctant to change the habits they already have. Employees do not like to change their way of working or they do not want to switch to new and upgraded technology because they are used to and fluent with the existing one. It is thus task of a leader to help in reduction of resistance and clarify and inspire people to accept the changes whole heartedly.
Training: leader will be knowledgeable and skilful enough that he can train the followers and they will always walk on the footsteps of the leader and this way there will be smooth and easy succession process.
Clarifying doubts: there are several doubts in the minds of followers while starting up the work, it is thus upon the leader to clarify those doubts and help them understand the work role easily.
Handle conflicts effectively: leaders also help in bringing harmony and peace in an organization by solving the conflicts that the followers have among themselves.
Qualities of a good leader
Researchers have identified certain qualities of good leaders and they are complied here:
Physical features: physical appearance of an individual is very important for good leadership. When the leader has good personality i.e. they way they dress up, the walking style, good health and endurance. These traits help an individual to work in a steady manner and it will inspire others to do the same.
Knowledge: a person who will lead others should have adequate knowledge about the things he will be leading other people through. Apart from the knowledge and skills for the job they should be aware about the things going on around in the world so that they are able to talk on various subjects and people look up to them.
Integrity: ethics and values are some traits which are very attractive in an individual. When leader posses integrity and honesty then the followers also become an ethical and honest managers.
Initiative: leader should be a person who is always looking for opportunities. He should always be up for doing and trying something new without hesitation. He should set himself as an example for his followers. Initiative and courage are very important to learn and teach new skills.
Motivation skills: leadership and motivation go hand in hand. Without motivation, effective leadership cannot take place. A good leader will always be up for his followers and try to keep them high on energy by motivating them.
Communication skills: there is difference between a good speaker and a good communicator. A good communicator is collection of good speaker and good listener. A leader will be a good communicator as he has to listen to the demands, needs and queries of his followers along with guiding them through the solution, motivating and persuading them.
Social skills: social skills include friendly nature, sociable and easily approachable. Followers should not be scared to communicate with the leader. A leader should have such a personality that no one hesitates in taking a initiative to talk to him.
Self confidence: confidence is very important for a leader. Without self confidence he cannot guide other people and whole team will be low on confidence.
Decisiveness: decisiveness is firmness over the opinions of an individual. A leader should be firm and confident enough that he can take decisions quickly and in right manner. When the leader is indecisive in nature then followers will not be properly guided and they will not have an idol to look up on.
Positive attitude: positive attitude is required by every person. When we lack positive attitude towards things then the easy things also look difficult. A good leader will always have positive attitude even in the time of difficulty so that the team is relieved of the tension.