National stock exchange is one of the leading stock exchanges in India. It is located in Mumbai, India. It was established in 1992, as a first fully automated stock exchange in the country. Earlier, the trading membership was limited to the brokers but after its emergency the right to trade was given to all those who were having knowledge about the trade and met minimum financial requirements. The paper based settlement i.e. share certificate was replaced by the electronic depository based accounts.
It was set up by the leading financial institutions, insurance companies and banks.  National stock exchange was recognised as a stock exchange in April, 1993. The equity segment commenced in November, 1994 and the derivatives segment commenced in June, 2000.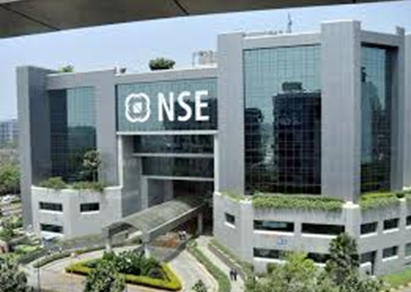 Objectives of national stock exchange
There are certain objectives of national stock exchange with which it was it up and they are as under:
It was established for establishing a country wide trading facility so that a connection can be built with the investor base throughout the country for all types of securities.
It has established an effective communication network so that the investors throughout the country get an equal access.
It is an electronic trading securities system. The previous paper based securities exchange was not so up to the mark. Paper based transactions were not efficient because of the possibility of theft, and delay in transaction. The electronic system has improved the service and thus provides faster, safe and transparent transactions.
It also enables the shorter settlement cycles.
It was set up with the objective of meeting the international standards and the benchmarks.
Within this short span of time, national stock exchange of India has performed so well and has fulfilled the objectives for which it was set up. It has ensured that the service is provided to the investors at the lowest cost possible. It has removed all the geographical barriers and thus helped in improving the transparency in the transactions.
Market segment of National stock exchange (NSE)
There are two segments of national stock exchange. They are:
Whole sale debt market segment: this segment deals with the securities that are – treasury bills, commercial paper, mutual funds, certificate of deposit, floating rate bonds, index bonds, zero coupon bonds, central government securities, state developmental loans, bonds of public sector undertakings (PSUs), and corporate debentures.
Capital market segment: the capital market segment of national stock exchange is a platform which provides free, fair and transparent trade of the securities like – equity shares, exchange traded funds, debentures, preference shares and retail government securities.
NIFTY 50
The nifty 50 is a flagship index of the national stock exchange of India. It is an index wherein, the behaviour of the lue chip companies is tracked. Blue chip companies are those companies well established, nationally recognised and financially strong. There are approximately 1600 companies which are listed on the national stock exchange. Out of these 1600, top 50 are selected and their behaviour is measured. These companies keep on coming in the top list and going based on their performance in stock market.
As on June 2020, the nifty 50 companies are as under:
GAIL Ltd.
Wipro limited
Reliance industries limited
HCL technologies limited
Sun pharmaceutical industries limited
Oil and natural gas corporation limited
Reddy's laboratories limited
Cipla limited
Mahindra and Mahindra limited
Industries limited
Britannia industries limited
Tata consultancy services limited
Nestle India limited
Infosys limited
Vedanta limited
Bharti infratel limited
Hindustan unilever limited
Ultratech cement limited
Asian paints limited
Tech Mahindra limited
Adani ports and special economic zones limited
Maruti suzuki India limited
Shree cement limited
UPL limited
Bharti airtel limited
Zee entertainment enterprise limited
Coal India limited
Bajaj auto limited
Power grid corporation of India limited
Hero motocorp limited
Eicher motors limited
Housing development finance corporation limited
Kotak Mahindra bank limited
Indian oil corporation limited
JSW steel limited
Larsen and toubro limited
State bank of India
Titan company limited
HDFC bank limited
Grasim industries limited
ITC limited
Bharat petroleum corporation limited
Bajaj finserv limited
Tata steel limited
NTPC limited
ICICI bank limited
Bajaj finance limited
Axis bank limited
Tata motors limited
IndusInd bank limited
National stock is thus one of the important stock exchanges of India. It has several objectives which it fulfils and is running keeping those objectives in check from past so many years. It has revolutionised the securities market of india. It has two main segments where the securities such as shares, debentures, bonds or government loans, commercial paper etc are dealt with. The national stock exchange of India also has flagship index where top 50 companies are recorded and tracked so that the information can be updated for the general public to make an informed decision. These 50 companies are not fixed but keep on changing time to time. Approximately 1600 companies are listed on the national stock exchange.