INTERNATIONAL TAX CONFLICTS AND DOUBLE TAXATION INTRODUCTION AND BASIC PRINCIPLES OF INTREPRETATION OF A TREATY
DOUBLE TAXATION
Double taxation triggering the tax laws of the two countries for carrying on one or more economic transaction(s).
INDIA CO. has set up a branch in United Kingdom (UK) to carry on trading activities, which has some profits.
This branch will trigger provisions of Income Tax law in UK being the source country, as well as in India on account of INDIA CO. being resident in India.
Since India has signed a tax treaty with UK, INDIA CO. would be eligible for relief from double taxation as per relevant provisions of the Income Tax Act, 1961 read with the applicable treaty provisions.
REASON FOR CONFLICTS IN INTERNATIONAL TAXATION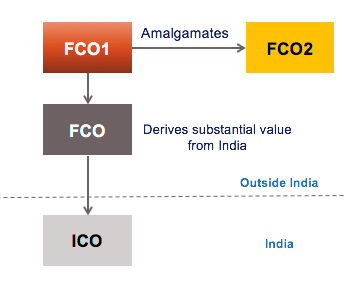 Conflicts in the international taxation arise, when tax laws of  two or more countries have certain gaps which leads to interpretation of the laws in such a manner, that the taxpayers may be taxed more than once.
CLASSIFICATION CONFLICT : –
Classification conflict  arises when the same income is classified differently in two countries.
For example : –
Country X may treat a particular income as royalty/fees for technical services, whereas its counterpart, say Country Y, may tax it as business profits.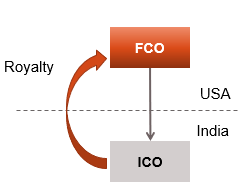 TAXABILITY OF AN ENTITY : –
Conflict can also arise, when one country treats a legal entity as a transparent entity for tax purposes while the other country consider it as a tax payer.
Country X (say USA) may consider partnership firm as a transparent entity whereby its partners are taxed and not the firm, whereas its counterpart Country Y (India) considers a partnership entity as an opaque entity and tax is levied on the firm whereas its partners are exempt from taxation.
CONFLICTS DUE TO DIFFERENCE IN TAX SYSTEM : –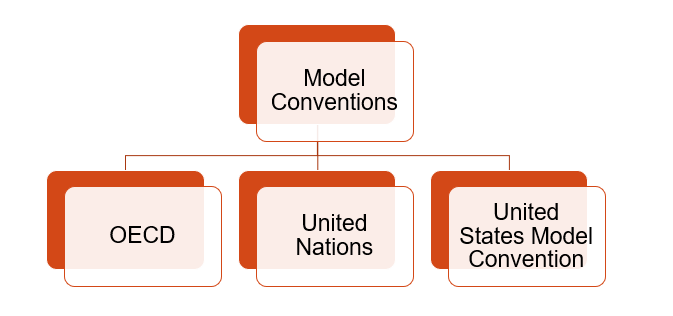 While some countries in the word follow territorial tax system certain other countries may follow a worldwide system of taxation.
For Example : –
Hong Kong and Singapore follow territorial tax system wherein tax is levied only on income from a source inside the country.
India follows a worldwide system of taxation where the Global income of the  resident is liable to tax in India.
  BASIC PRINCIPLES OF INTREPRETATION OF A TREATY
If words used in a Treaty are clear or unambiguous, different rules for interpretation are not required.
However where terms or words used in treaties are ambiguous, vague or are prone to different meanings, one need to resort to rules for interpretation.
 Prior to Vienna Convention, treaties were interpreted according to the customary international law.
[raw]
Buy Entire Course
Download Mobile App
[/raw]
Reader Interactions