Budget 2019 – Tax impact on individuals
MANDATORY FILING OF RETURN OF INCOME
PERSON OTHER THAN COMPANY OR FIRM
Deposited amount exceeding 1 crore or more in current account maintained with a banking company or a co-operative bank

Incurred expenditure of more than Rs. 2 lakh for travel to a foreign country

Incurred expenditure of more than Rs. 1 lakh for electricity

Claims rollover benefits on investment in a house or a bond or other assets, under sections 54, 54B, 54D, 54EC, 54F, 54G, 54GA and 54GB
INCREASE IN TAX RATES – INDIVIDUALS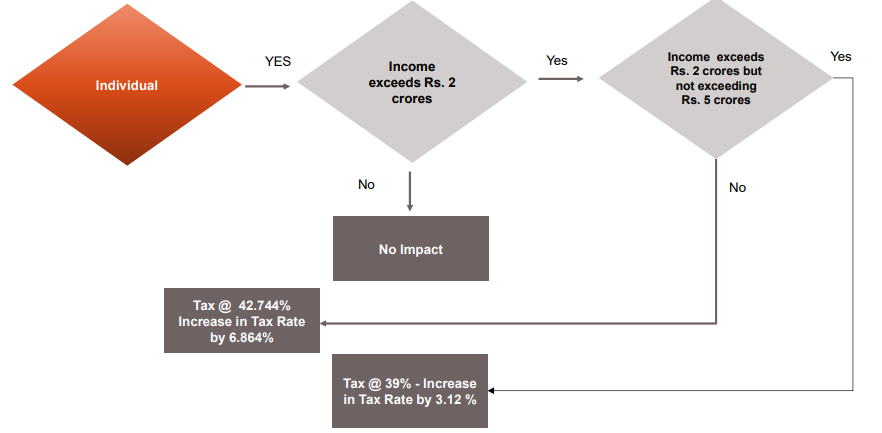 SECTION 194M – TDS BY INDIVIDUAL/HUF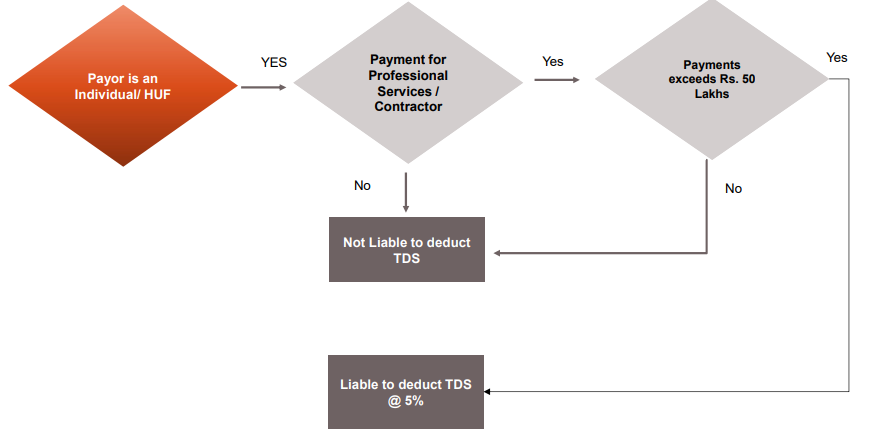 SECTION 194IA – TDS ON PURCHASE OF IMMOVABLE PROPERTY
TOTAL CONSIDERATION SHALL INCLUDE
Club Membership Fee

Car Parking fee

Electricity and water facility fees

Maintenance fee, advance fee

Any other charges of similar nature, which are incidental to transfer of the immovable property
SECTION 194N – TDS ON CASH WITHDRAWAL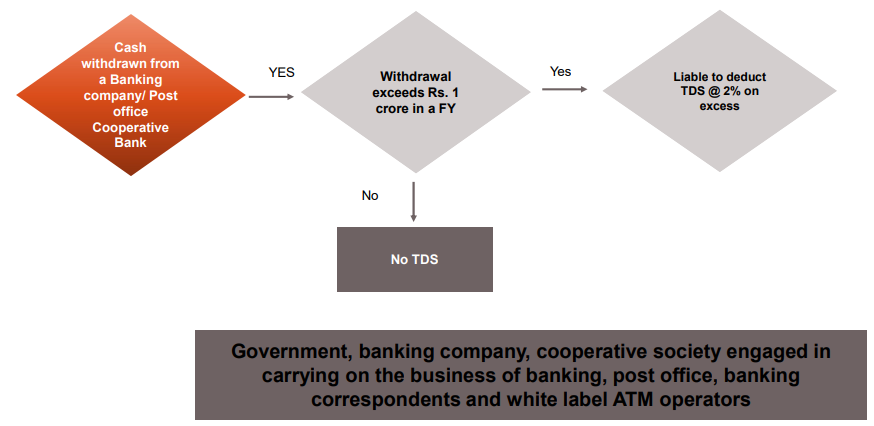 OTHER PROVISIONS
AMENDMENTS
Interest on loan upto Rs. 1.5 lakh for acquisition of a residential house property – Stamp duty value of property is upto Rs. 45 lakhs

Interest on loan upto Rs. 1.5 lakh for acquisition of an electric vehicle

Prosecution proceedings for non filing of return shall be initiated if tax payable is Rs. 10,000 or more.

NPS holders can withdraw 60% from NPS total corpus as tax free amount.
INTEROPERABILITY OF PAN AND AADHAR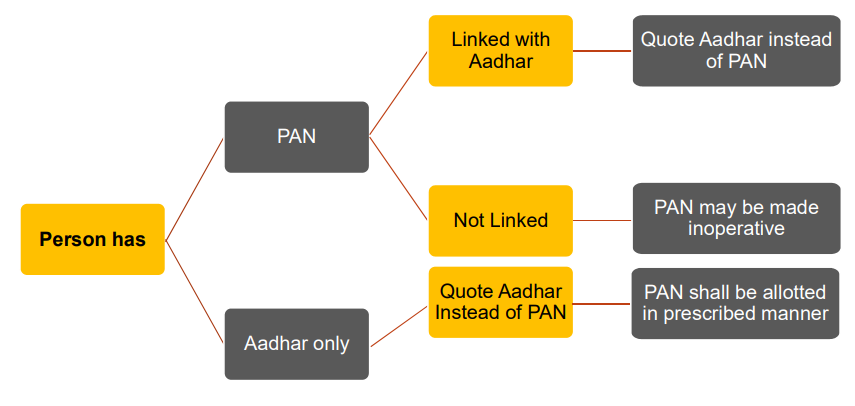 BUDGET 2019 – Tax Impact on Companies
CHANGES IMPACTING COMPANIES
Income-tax shall be 25% if total turnover of company in FY 2017-18 does not exceed Rs. 400 crores

Provisions for filing SFT are proposed to be modified

If NR recipient deposits tax and files return, Indian payor shall not be considered as assessee in default for non deduction of TDS

Buy Back Distribution tax of 20% (plus SC and Cess) applicable on Listed companies as well

Lower WHT applications can be filed online
SECONDARY ADJUSTMENT – AY 2018-19 ONWARDS
Secondary adjustment provision shall apply to agreements signed on or after 1st April, 2017

Assessee can pay additional income-tax @ 18% of excess money increased by a surcharge of 12%. Interest for secondary adjustment upto the date of payment of tax is additionally payable.

No income tax deduction in respect of the amount on which such tax has been paid.