FUNCTIONS, ASSETS AND RISK (FAR) ANALYSIS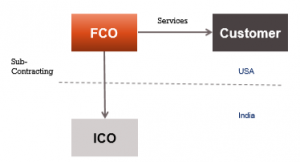 Functions, Assets and Risk ('FAR') analysis is the method of finding and organizing facts about the business of a MNE in terms of –
a) the functions performed ;
b) assets used (including intangible property);
c) risks assumed by business;
d) Division of FAR among the AEs; and
e) importance of each function in the overall value chain.
For example, a manufacturer of software cannot be compared with a BPO service provider, as he performs different functions, employs different kind of assets and undertakes different type of risks.
However, software service provider can be compared with another software service provider.

COMPONENTS OF FAR ANALYSIS – FUNCTIONS PERFORMED
The important and significant activities carried out by each of the parties to the transaction are analysed. Functions which add more value to the transactions, are expected to fetch higher returns.
Some of the important functions (Subject to nature of business of an entity) generally observed, and examined in a transaction are as under :
Manufacturing, production or assembly work ;
Research and development;
Purchasing and materials management;
Supervision;
Business process management/ Administrative functions
Budgeting
Marketing and Distribution
Warehousing and inventory management
Once such principle functions are identified,
we compare such functions performed
in an uncontrolled transaction
to determine the extent of comparability.
COMPONENTS OF FAR ANALYSIS – ASSETS EMPLOYED
Comparability of assets used by the Assessee and comparable entity, as well we their classification (tangible as well as intangible) is an important criterion to determine mark up.
Generally, Tangible assets (like Plant & Machinery, Furniture & Fixture, Computers etc.) contribute to routine/ normal profits.
Generally intangible assets (like technical know-how, trademarks, patents, etc.) contribute to the super normal growth in profits of an enterprise.
COMPONENTS OF FAR ANALYSIS – RISK ASSUMED
This step involves identification of risk assumed by each of the parties to the transaction.
Extent of profit is the rewards for risk assumed. Risk and rewards are directly proportional. i.e. More the risk, higher the return, and lower the risk assumed, lower the return expected.
RELATIONSHIP OF RISK AND RETURN

COMMON RISK INVOLVED IN THE BUSINESS
CREDIT RISK : –
Risk relating to non-payment of dues by the customers.
MARKET RISK : –
Market risk arise due to increase in competition, relative pricing pressures, change in customer's needs and demand patterns, inability to develop in a market etc.
FINANCIAL RISK : –
Financial risks relates to money management, which involves decisions on : –
• which customers should

credit

be given and credit period?
•

Extent

of

debt

liability?
•

Customer dependence

, i.e., whether major income is received from one or two clients, who may default on payments ?
FOREIGN EXCHANGE RISK : –
Risk relating to impact on profits, arising due to fluctuation in foreign exchange rates.
COMMON RISK INVOLVED IN THE BUSINESS
CAPACITY UTILIZATION RISK : –
It refers to risk relating to loss of profits due to unutilized capacity.
ATTRITION RISK : –
Risk associated with losing key Managerial Personnel and Key employees, which contribute to the enterprise's success.
INVENTORY RISK : –
Risk associated with management of inventory, like overstocking or slow/non-moving inventory. As a result, the enterprise may be forced to bear a loss of margin on the inventory, or incur additional costs to dispose-of the same.
CONTRACT TERMS – ASCERTAINING RISK
The contract terms of between assessee and its AE , help in determining risk assumed by each party and facilitates adjustments based on differences in risks that are undertaken in a controlled transaction as compared to uncontrolled transaction.
For example , captive service provider operating on cost-plus basis would have lower risk relating to receivable, marketing and credit risk which were borne by normal service provider.
In FAR analysis , "economically significant" functions performed, risks assumed, and assets employed should be considered (i.e. such functions, assets and risks that are likely to have an impact on cost/expenses, prices, profits arising in a transaction).
FAR analysis helps in:
Determining the nature of functions performed by the assessee and AE(s);
Determining true and correct characterization of the entities (Tested Party/ Others);
Selection of most appropriate method for transfer pricing analysis; and
Establishing comparability and undertaking economic adjustments.
ILLUSTRATIVE LIST OF FUNCTIONS, ASSETS AND RISKS FOR DIFFERENT ENTITIES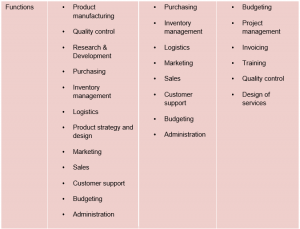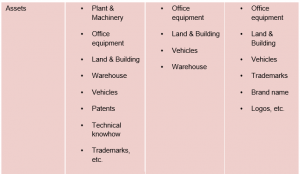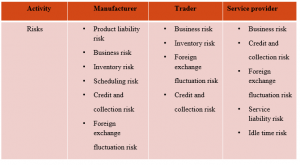 Reader Interactions