BEPS ACTION PLANS
ACTION PLAN – 1 – ADDRESS THE TAX CHALLENGE OF THE DIGITAL ECONOMY
Action Plan 1 is designed to identify main difficulties posed by digital economy, in the application of existing international tax rules and outlines method and principles which would help tax physical and digital economy at par.
Some of the Other Action plans that address BEPS in digital economy are as under –
Action 7 : – Modification of exceptions to definition of PE and restrict them to activities of a "preparatory or auxiliary" character in the context of digital economy, and to introduce a new anti- fragmentation rule so that these exceptions cannot be used as a tool to avoid PE by fragmentation of business activities among closely related enterprises.
Action 3 :- New definition of CFC income to ensure inclusion of income typically earned in digital economy, and its taxation in the jurisdiction of ultimate parent
 Actions 8 – 10 : – Emphasis on substance (performing important functions, contributing important assets and controlling economically significant risks), rather than legal ownership of intangibles should be the basis of right to tax income from intangibles.
ACTION PLAN – 1 – INDIAN SCENARIO
Finance Act, 2016 has Inserted Chapter VIII on Equalisation Levy @ 6% to address the challenges of Digital Economy in the context of specified online advertisement
A person who is a non-resident not having permanent establishment in India, or a resident in India who carries out business or profession, is required to deduct Equalisation levy @ 6% for payments exceeding Rs. 1,00,000 for : –
Online advertisement;
Provision for digital advertising space or any other facility or service for the purpose of online advertisement;
Any other service as may be notified by the Central Government.
ACTION PLAN – 6 – PREVENTING TREATY ABUSE
Action 6 identifies treaty abuse, particularly,  treaty shopping, as one of the most important sources of
BEPS concerns. Treaty shopping deprives countries of tax revenues, by allowing MNE's, who are not a resident of a State, to claim treaty benefits in situations (eg. by establishing a letterbox company), where these benefits were not intended to be granted. Countries include anti-abuse provisions in their tax treaties, including a minimum standard to counter treaty shopping.
The following approach is recommended to deal with these strategies:
Minimum Standard – A clear statement that the States that enter into a tax treaty intend to avoid creating opportunities for non-taxation, or reduced taxation through tax evasion or avoidance, including through treaty shopping arrangements, may be included in tax treaties.
A specific anti-abuse rule, limitation-on-benefits (LOB) rule, that limits the availability of treaty benefits to entities that meet certain conditions, on the legal nature, ownership, and general activities of the entity will be included in the OECD Model Tax Convention.
Principal purpose of transactions (PPT Rule) – In order to address other forms of treaty abuse, a more general anti-abuse rule based on the principal purposes of transactions or arrangements will be included in the OECD Model Tax Convention. If one of the principal purposes of transactions or arrangements is to obtain treaty benefits, these benefits would be denied unless it is established that granting these benefits would be in accordance with the object and purpose of the provisions of the treaty.
 SECTION A  – TREATY ANTI-ABUSE RULES
Section A of this report includes new treaty anti-abuse rules which first address treaty shopping and includes new rules to be included in tax treaties, to address other forms of treaty abuse as under : –
certain dividend transfer transactions intended to artificially lower WHT on dividends;
transactions that circumvent Treaty application of source taxation of shares of companies that derive their value primarily from immovable property;
situations where an entity is resident of two Contracting States, and
situations where the State of residence exempts the income of PE situated in third States and where shares, debt-claims, rights or property are transferred to permanent establishments set up in countries that do not tax such income or offer preferential treatment to that income.
The report also addresses two specific issues related to the interaction between treaties and domestic anti-abuse           rules
A new rule that treaties do not restrict a State's right to tax its own residents (subject to certain exceptions)
Departure or Exit tax – In such cases, liability to tax on certain income , which has accrued for the benefit of a resident (whether an individual or a legal person) will be triggered, if the resident ceases to be a resident of that State.
SECTION B : CLARITY OF INTENT TO ELIMINATE DOUBLE TAXATION WITHOUT CREATING OPPORTUNITIES FOR TAX EVASION AND AVOIDANCE IN TREATY – DISCUSSED ABOVE
SECTION C: IDENTIFYING TAX POLICY CONSIDERATIONS BEFORE ENTERING INTO A TREATY
Section C describes policy considerations which would help countries explain their decisions,  not to enter into tax treaties with certain low or no-tax jurisdictions or modification  or terminate a treaty previously concluded in the event that a change of circumstances that raises BEPS concerns related to that treaty.
ACTION PLAN – 6 – PREVENTING TREATY ABUSE – INDIAN SCENARIO 
LoB clause introduced in India-Mauritius Tax Treaty – India and Mauritius has signed a protocol, to the India-Mauritius tax treaty. Some of the key features are as under :  –
Gains from the alienation of shares acquired on or after 1.4.2017 in a company which is a resident of India may be taxed in India @ 50% of normal tax rates on such capital gains in India, during (1.4.2017-31.3.2019) .
Benefit of reduced rate of 50% of the tax will not be available to transferor whose affairs are arranged to take advantage of concessional tax rate, shell or a conduit company (any legal entity qualifying as a resident with negligible or nil business operations or with no real and continuous business activities carried out in that Contracting State. A resident of a Contracting State is deemed to be a shell/conduit company if its expenditure on operations in that Contracting State is less than Mauritian Rs. 15,00,000 or Indian Rs. 7,00,000 in the respective Contracting State, in the immediately preceding period of 12 months before the date the gains arise.
LoB clause in India-Singapore Tax Treaty –
Through a similar Protocol, capital gains on alienation of shares would be taxable in a similar manner for India Singapore as laid out in
India-Mauritius tax treaty, subject to LoB clause. Both the transition period benefit and period of expenditure test (shares acquired after 1.4.2017 and transferrred before 1.4.2019) are the same ( expenditure test needs to be met for the 12 month period (as against 24 months in the Singapore Treaty.
 ACTION PLAN – 7 – PREVENT THE ARTIFICIAL AVOIDANCE OF PE STATUS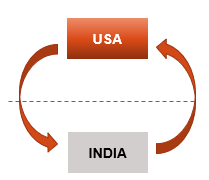 In certain cases, the existence of PE is artificially avoided through the use of Commisionaire arrangements and through exceptions to the definition of the PE in tax Treaties. Action Plan 7, envisages : –
Changes to the definition of PE, so that artificial avoidance of PE status (including through use of commissionaire arrangements and the specific activity exemptions (auxiliary activities) are avoided. In a commissionaire arrangement, a person sells products in a State in its own name but on behalf of a foreign enterprise that is the owner of these products . Since the seller does not own the products, he should not taxed on the profits derived from such sales , but on his remuneration or commission. Under the revised agency PE rule, a person who "habitually concludes contracts, or habitually plays the principal role leading to the conclusion of contracts that are routinely concluded without material modification by the enterprise", is covered under the definition of agency PE.
ANTI-FRAGMENTATION RULES SHOULD BE INSERTED IN TREATY, to ensure that PE status is not avoided by fragmentation of cohesive operating business into smaller operations or through Splitting up of contract between related parties to avoid PE status.
To ascertain if the PE exists, all activities of an enterprise in a state, along with activities undertaken by its closely related entities undertaking business operation should be aggregated. Same test can be applied to ascertain if the activities undertaken by an enterprise in a state are 'preparatory or auxiliary'.
ACTION PLAN – 13 – RE-EXAMINE TRANSFER PRICING DOCUMENTATION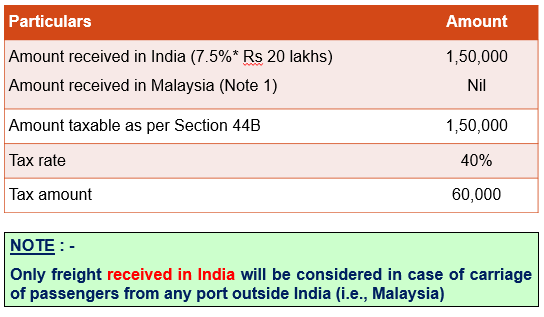 RE-EXAMINE TRANSFER PRICING DOCUMENTATION
This report contains revised standards for transfer pricing documentation, to enhance transparency for tax administration, taking into consideration the compliance costs for business. A three-tiered standardized approach to transfer pricing documentation has been developed which provides as under : –
Master File – The Ultimate parent company is to prepare and maintain a Master File which would provide a high-level overview of group's global business operations and transfer pricing policies. This file would be available to all relevant tax administrations.
Local File – Local tax jurisdiction – A detailed transactional transfer pricing documentation in a "local file" specific to each country, identifying material related party transactions, amounts involved and the company's analysis of the transfer pricing determinations.
Country-by- Country (CbC) reporting – Jurisdiction of tax residence of ultimate parent – This would provide aggregate jurisdiction-wide information on global allocation of MNE's income, taxes paid, stated capital, accumulated earnings, number of employees. Other information showing the location of the economic activity within the MNE
ACTION PLAN – 13 – REPORTING IN C BY C REPORT
Country-by-Country (CbC) report has to be submitted by parent entity of an international group to the prescribed authority in its country of residence, in which the MNEs have to report :-
Annually for each tax jurisdiction in which they do business:
amount of revenue;
profit before income tax; and
income tax paid and accrued.
Total employment, capital, accumulated earnings and tangible assets in each tax jurisdiction.
Identify each entity within the group doing business in a particular tax jurisdiction and provide an indication of the business activities each entity engages in.
  ACTION PLAN – 13 – MASTER FILE: OBJECTIVE & FEATURES
The Master File would provide an overview of the MNE groups business, including :-
nature of its global business operations,
overall transfer pricing policies, and
global allocation of income and economic activity to assist tax administrations in evaluating the presence of significant transfer pricing risk.
The master file is intended to provide a high-level overview to place the MNE group's transfer pricing practices in their global economic, legal, financial and tax context.
Master file shall contain information which may not be restricted to transaction undertaken by a particular entity situated in particular country.
Master file shall be furnished by each entity to the tax authority of the country in which it operates.
 ACTION PLAN – 14 – MAKE DISPUTE RESOLUTION MECHANISMS MORE EFFECTIVE
The measures developed to address BEPS should not lead to unnecessary uncertainty for compliant taxpayers and unintended double taxation. Improving dispute resolution mechanisms is therefore an integral component of the work on BEPS issues. Article 25 of the OECD Model Tax Convention provides that Contracting States may resolve differences or difficulties regarding the interpretation or application of the Convention on a mutually-agreed basis. Mutual agreement procedure (MAP) – is importance to proper application and interpretation of tax treaties, to ensure that taxpayers entitled to the benefits of the treaty are not subject to taxation by either of the Contracting States which is not in accordance with the terms of the treaty.
OBJECTIVE OF AP 14
Minimize the risks of uncertainty and unintended double taxation through
Consistent implementation of tax Treaties;
Effective and timely resolution of disputes regarding their interpretation or application through MAP
By adopting Final Report of BEPS, countries have agreed to important changes in their approach to dispute resolution, by having developed a minimum standard with respect to the resolution of treaty-related disputes, rapid implementation and agreed to ensure its effective implementation through the establishment of a robust peer-based monitoring mechanism that will report regularly through the Committee on Fiscal Affairs to the G20.
PURPOSE OF MINIMUM STANDARDS FOR EFFECTIVE IMPLEMENTATION OF MAP
MAP related Treaty obligations are fully implemented in good faith and MAP cases are resolved in a timely manner
Implementation of administrative processes that promote the prevention and timely resolution of treaty related disputes;
Taxpayers can access the MAP when eligible
 ACTION PLAN 15 DEVELOP A MULTILATERAL INSTRUMENT
Some features of the current bilateral tax treaty system facilitate BEPS  and need to be addressed . Given the high number of existing bilateral treaties, updating the current tax treaty network highly burdensome. For this reason, governments have agreed to explore the feasibility of a multilateral instrument that would have the same effects as a simultaneous renegotiation of thousands of bilateral tax treaties.
A multilateral instrument would serve as alternative mechanism for modification of tax treaties in line with BEPS Actions. India is also a member of the group constituted for development of multilateral instrument
BRIEF DESCRIPTION, TIMELINE AND PRESENT STATUS OF THE BEPS ACTION PLANS – ACTION PLAN – 15
Action 15 of the BEPS Action Plan provides for an analysis of the tax and public international law issues related to the development of a multilateral instrument to enable countries that wish to do so, to implement measures developed in the course of the work on BEPS and amend bilateral tax treaties. On the basis of this analysis, interested countries will develop a multilateral instrument designed to provide an innovative approach to international tax matters, reflecting the rapidly evolving nature of the global economy and the need to adapt quickly to this evolution. The goal of Action 15 is to streamline the implementation of the tax treaty-related BEPS measures precedents for modifying bilateral treaties with a multilateral instrument exist in various other areas of public international law.
It is pertinent to note that the above Action Plans are merely recommendations. As a matter of fact, it remains interesting to be seen as to how these recommendations would be incorporated by a country in its existing tax system.
ACTION PLAN – 15 – DEVELOP A MULTILATERAL INSTRUMENT
OECD formed a group to develop Multilateral Instrument (MLI) which  adopted the text of the Convention and accompanying Explanatory Statement in November 2016 . India was part of the Ad Hoc Group
68 countries and jurisdictions, signed the BEPS MLI at the first signing ceremony held in Paris on 7th June 2017, which countries submitted a list of their tax treaties in force that they would like to designate as Covered Tax Agreements (CTAs), i.e. to be amended through the MLI.
MLI can modify tax treaties between two or more Parties to the Convention (as against single Treaties in case of Protocols. Instead, it will be applied alongside existing tax treaties, modifying their application in order to implement the BEPS measures. The Convention will modify India's treaties.
raw]
[/raw]
Reader Interactions